SEQUEL group participated in UK semiconductor 2022 conference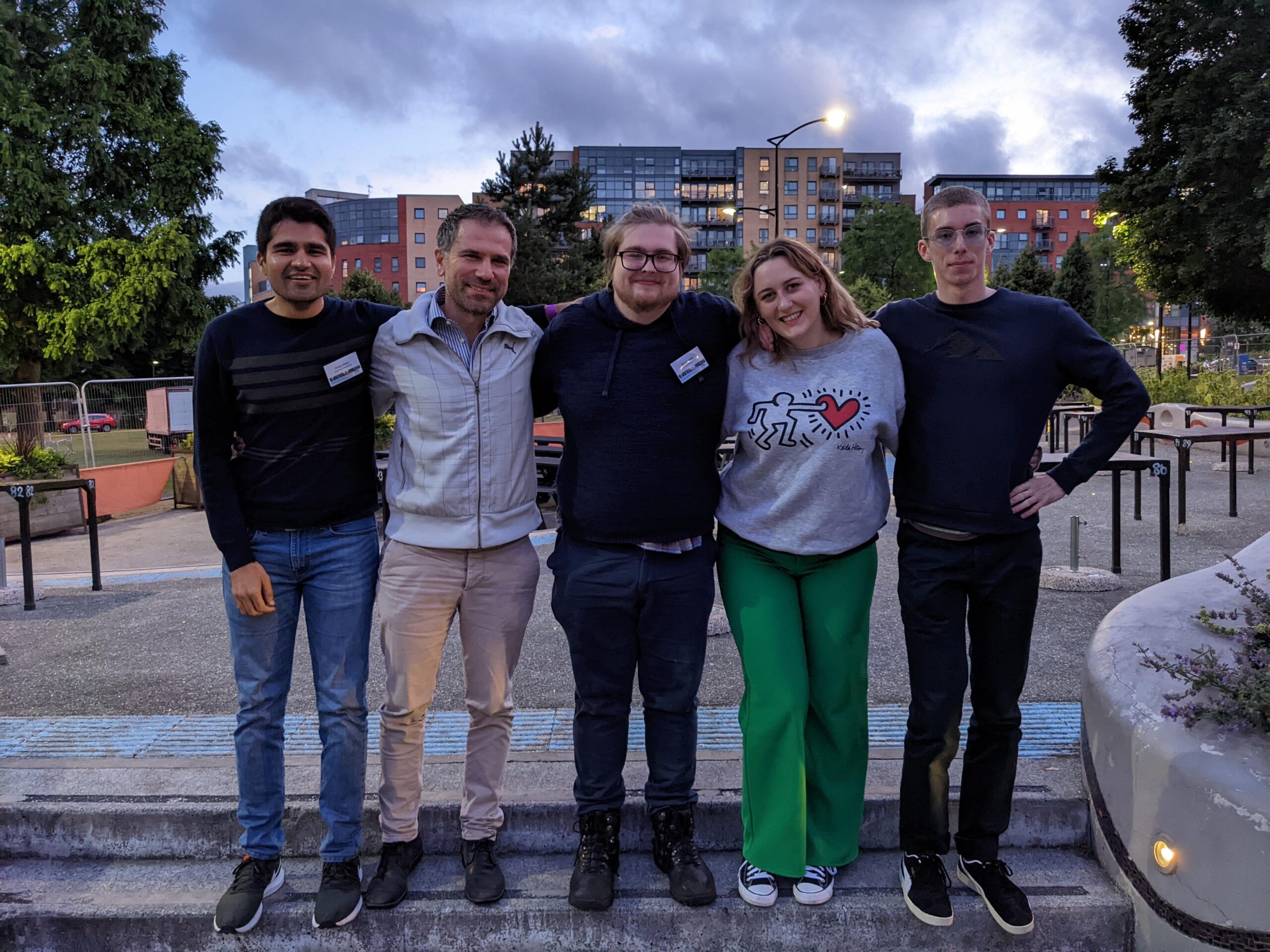 SEQUEL group participated in the two day UK 2022 semiconductor conference at Sheffield Hallam University on 6th-7th July. This conference covers all aspects of semiconductor research from fundamental physics and material development, to device characterisation, and commercial applications.
Our PhD student Meg participated in IOP's Phil Buckle research communication competition where she presented a 3-minute outline of her PhD to non-specialist audience.
Reece Jones presented a poster on "creation of atomic defects in SiC for quantum device technology" where he did some great networking with peers in the industry and academia. 
Finally, our star of the day, PhD student Alexander Zotov gave a fantastic presentation at physics in semiconductor symposium about "Gate-based spin readout of hole quantum dots with site-dependent g−factors".
The group photo above is taken after dinner and drinks at Forum Kitchen + Bar on Day 1 of the conference.